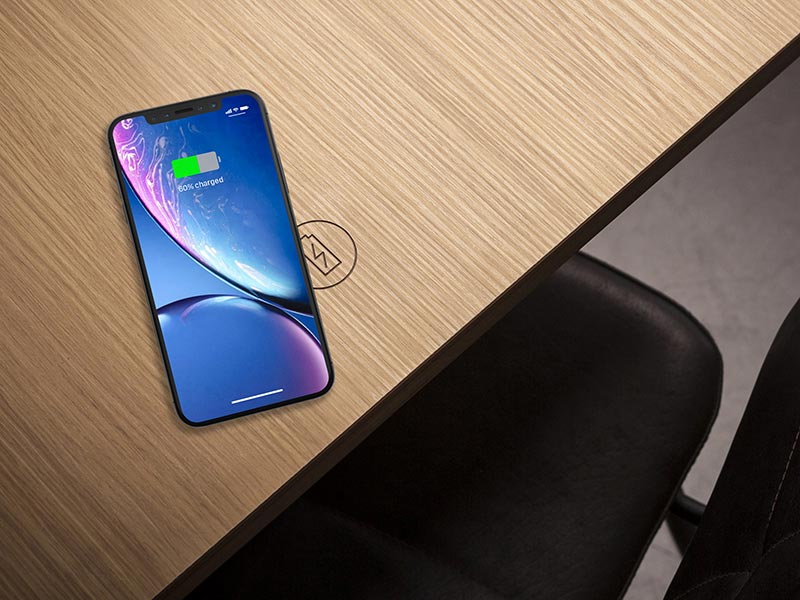 Applications
Office
Home
Shops
Hospitality
Colors
An integrated wireless charging system that turns almost any flat surface into a wireless charging spot and ensures comfort and user-friendliness.
Bedrooms

Furniture

Hospitality,

Kitchens

Workplace
TECHNICAL DETAILS
Fast charging (15 W)
Type number: ZETC05N
Available as: Surface, Sub-surface (3-5 mm)
Optional: Customized top plate or
iBeacon + NB-IoT upgrad able
Coil: LI9 coil
IP-rating: IP-43 water resistance rating
Body: Aluminium
Surface and sub-surface installation
The top plate can be custom branded according to your wishes. When installed invisible, 3-5 mm below the surface, a subtle, customized label imprint, lasering or sticker can serve to indicate the position of the charging point.