NETBOX Pearl
Available in 7 colors
Unit comes with a sliding dust cover
Direct access to the power and communication connections
Available with either one power socket or twin USB charger
Floor Box
Low installation depth of 45mm
Lid comes with a special locking device
Flaps fitted with foam which allows cable to run through them Access for cable glands of either 20mm (P20) or 25mm (P25)
NETBOX Juke
2 gang modules of your choice
Highly flexible and easy to relocate
Unit can be installed anywhere on table-top surface
Comes with built-in starter or connecter cable in varying length Cable entry at the back of the unit
Plug and Play technology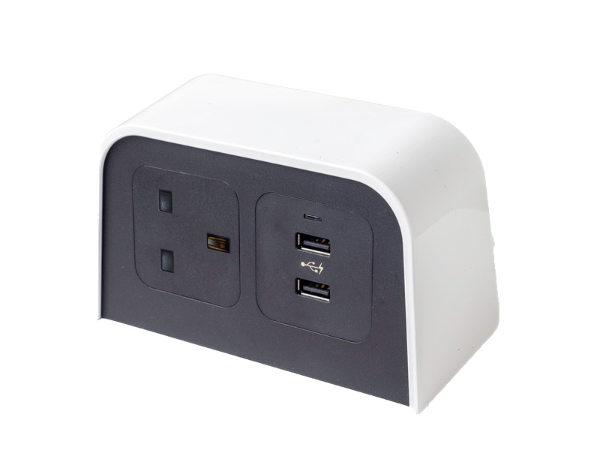 NETBOX Spot
Sleek, attractive and minimalist design
Fitted with a single power point, USB Charger or double communication modules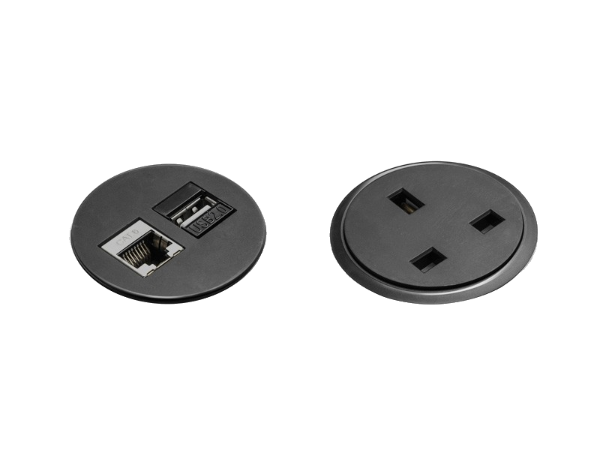 NETBOX M
2, 3, 4 and 5 gang
Standard model for power, data
and multimedia modules
Comes fitted with detactable frame
Functional and cost efficient
NETBOX Move
Comes in 2 up to 5 gang standard configurations
Standard model for power and data modules
Installation of 80mm grommet hole
Flush surface when NETBOX is closed
Upside-down installation possible
Space efficient
ARK Electronics Trading and Services LLC was initially started as Germaitech DMCC in the year 2011. We're passionate about providing solutions for cable management system for office / home furniture. ONE STOP SHOP for all Cable Management Solutions for office furniture.  
Our moto is to help our clients with innovative ideas and leverage their unique strengths to build a personalized road map to success. We're here to make your life easier — talk to us about how we can help.
Why You Choose ARK Electronics?
ARK Electronics is a multi-disciplinary organization located in DUBAI and whose local presence is a true testimony of UAE and especially Dubai's entrepreneurial spirit.
We provide best management solutions for the office furniture and desk accessories.
H.H SHEIKH MOHAMMED'S QOUTES ON ENTREPRENEURSHIP

"Dubai is a real example of the success of an entrepreneurial spirit.
People from different countries come to Dubai to start highly successful businesses."
"Everybody starts small. We all begin life as a single cell. Every business starts as one person with an idea. How fast you go, how far you get, is in your hands. The bigger, your vision, the bigger your achievement will be. Will you stumble on the way? Perhaps, but we cannot let fear keep us small. We have to be brave to be big." 
"Ark Electronics continued commitment to providing right fit solutions at a competitive price, on time has helped us and our clients create workspaces that perform!"

"Itaque earum rerum hic tenetur a sapiente delectus, ut aut reiciendis voluptatibus maiores alias consequatur aut perferendis dolor. Similique at tellus magna Adipisci facilisis optio incidunt, corrupti minus nibh sequi convallis magnam neque gravida vel consequatur mi iaculis magnis felis eleifend laboriosam explicabo fuga. Earum fugiat cillum harum!"
" Aptent mus quisque porttitor convallis tempora eaque blandit phasellus perspiciatis lectus, exercitationem."